Senior Business Analyst
C3 is fueled by a strong dedication to our Community, Culture and Clients. We are driven by a relentless commitment to excellence in all that we do.
C3 is currently seeking experienced individuals to join our Consulting Services practice in the role of Senior Business Analyst.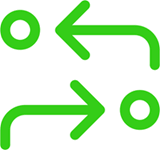 As a member of the C3 team, you will work with a variety of clients across a diverse range of projects. We are method and tool agnostic, and open to new techniques. You will be immersed into a broad range of challenging opportunities, so you will need to be adaptable and pragmatic, using your business analysis skills to help our clients succeed..
You will help bring context and meaning to complex business problems, create alignment around a common set of business objectives, and collaborate with clients to find innovative solutions and impact business decisions.
Skills and Experience
10+ years of information technology experience as a business analyst involved in the successful delivery of projects, services, or systems in a complex business environment.
University degree in engineering, computer science, business, or related education, or equivalent combination of training and on the job experience.
Proven and extensive experience in public sector consulting.
Exceptional analytical and quantitative problem-solving skills.
Ability to work effectively with people at all levels in an organization.
Outstanding communication, negotiation, and coaching skills.
Ability to work collaboratively in a remote team environment.
Strong organizational skills, able to work with minimal supervision, and skilled at juggling multiple deadlines and priorities.
Demonstrated experience facilitating meetings at multiple levels of an organization and an understanding of facilitation techniques.
Applied experience with agile methods, software development life cycle models, as well as in-depth knowledge of traditional project management principles and practices.
Strong business analysis capabilities, including stakeholder analysis, requirements elicitation, management, and traceability, use case/user story driven development, activity, dataflow, sequence and workflow modelling, business rules analysis & management, non-functional requirements.
Strong UX capabilities, including storyboards, journey maps, user flows, sitemaps, variable-fidelity prototypes, and usability testing.
Demonstrated self-awareness, emotional intelligence, and a willingness to continuously improve both yourself and your teams.
Apply now
If you are looking for a career opportunity that encourages professional growth, develops leadership abilities, and values your personal vision, we should talk. C3 endeavors to attract world class professionals to join us in building an industry leading IT services firm.
Please contact us, in confidence, at [email protected]. Only applicants considered for interviews will be contacted.
Experienced, Personalized Consulting
LET US BE YOUR PARTNER IN SUCCESS